100 Years of Community Policing and Still Serving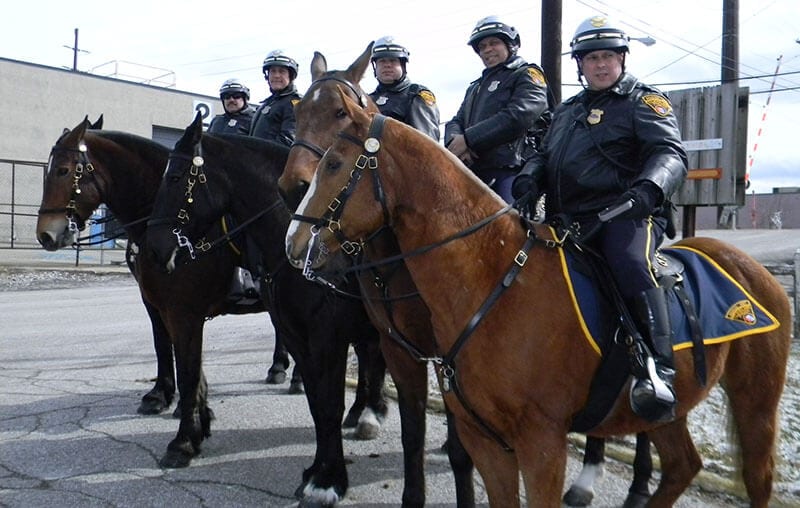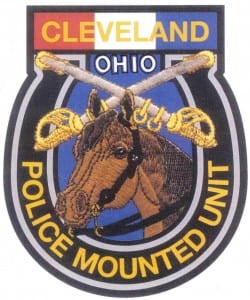 The Cleveland Police Mounted Unit is one of the oldest in the country, over 100 years old. Seven horses and rider comprise the unit today. Though helping to deter crime is the unit's main function, its role in community relations cannot be underestimated. Sergeant Mark Medwid states, "Wherever the police come out on the horses, the public comes out to talk to them."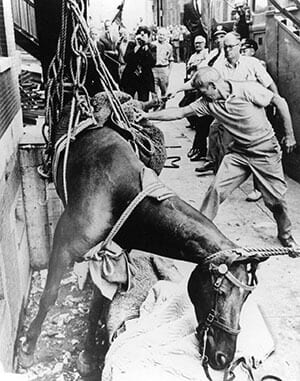 But hazards in the streets cannot be avoided. Shown here is "Tony" who fell through a grate covering a window well on Euclid Avenue in 1969 (photo from Cleveland Police Museum archives).
Financial support of the Mounted Unit is not directly from the City of Cleveland. The city pays for the barn and the salaries of the officers, but not for the horses! All horse-related funding is raised by the Cleveland Mounted Police Charitable Trust. This includes veterinary care, food, training, saddles, blankets, and the like.
If you'd like to help the upkeep of the horses, please send donations to the Cleveland Mounted Police, 1150 E. 38th Street, Cleveland, Ohio 44114 or visit their website for more options.