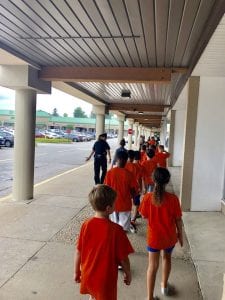 Cleveland Police Community Relations Unit spent some time with the kids at West Park Discovery World recently!!
We walked to Kamm's Corners Ice Cream Co. and talked about bullying, safety, and police work!!
The cops and kids also had some delicious ice cream bought by Cleveland Cops for Kids and the Cleveland Police Foundation!!
Thank you Ms. Urban and Ms. Baeslack for inviting us to spend time with some wonderful kids, and to Lisa from Kamm's Corners Ice Cream Co. for allowing us to take over the store!!