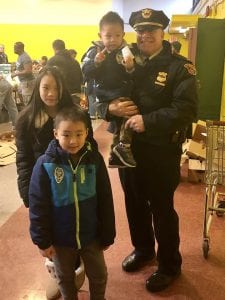 The Cleveland Police Foundation wants to say thank you to Chia Min-Chen from Community Relations, our Cleveland Department of Aging, and the Cleveland Food Bank!
They all hosted the monthly Free Fresh Produce and Food at Sterling Rec Center, 1380 East 32nd Street.
Thousands of pounds of fresh produce, milk, and bread were distributed to struggling families.
Mark your calendar for Wednesday February 6th from 2 to 4 pm, for the next free food event at Sterling Recreation Center!
Thank you to the Cleveland Food Bank, Sterling Rec Center staff, and all of the volunteers that help those in need in Cleveland!!