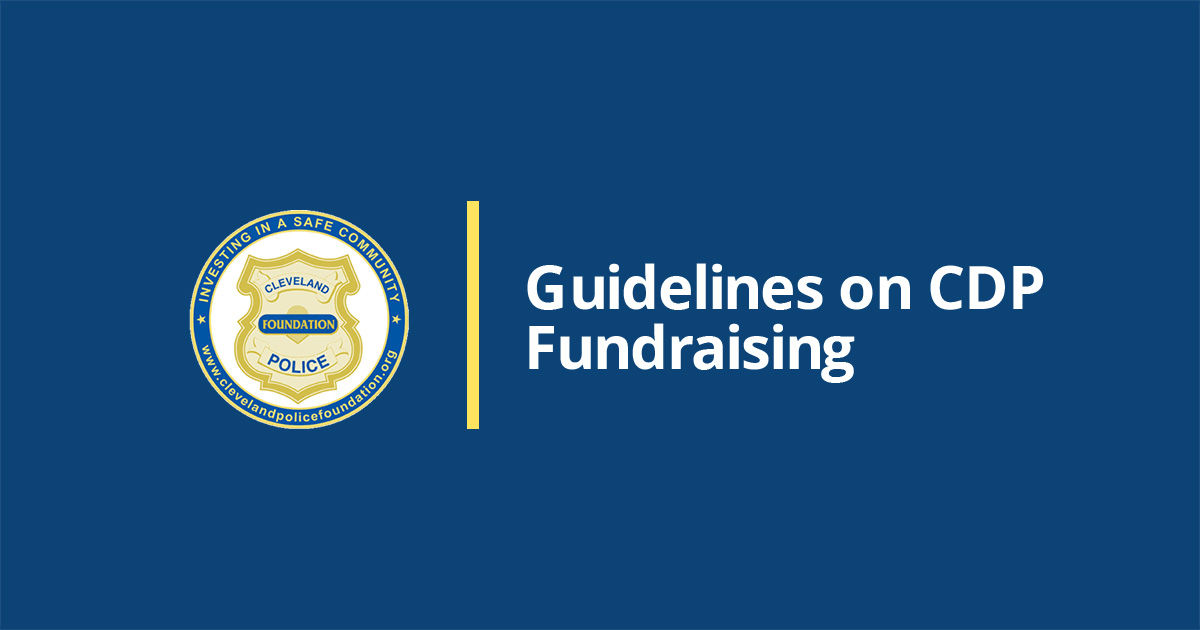 Updated ethics guidelines indicate that donations cannot be given directly to the Cleveland Division of Police.
Cleveland, OH (April 25, 2023)—Recent ethics guidelines have underscored that the Cleveland Police Foundation, an independent fundraising group, continues as the official fundraising arm and fiduciary for the Cleveland Division of Police, according to Police Chief Dornant "Wayne" Drummond.
"It is important to make it clear the City of Cleveland Division of Police is not in the fund-raising business," said Drummond.  "We need to separate fundraising, fiduciary responsibilities, and contact with local businesses and individual donors from the Division. We need the support we receive from the community for many unfunded initiatives and needs. But it must come by way of our intermediary—the Cleveland Police Foundation."
Dick Clough, president of the Cleveland Police Foundation, adds, "Our foundation has had responsibility as the fiduciary for the Cultural Transformation Program, Shot Spotter, and career pipeline feeder programs. We also serve as the clearing house for all police charities and provide funding for police officers and their families when the need arises. Businesses and individuals should visit our website to make a donation and see how we support the Cleveland Division of Police."
According to Clough, Cleveland Police Charities include Cleveland Cops for Kids, Cleveland Police Athletic League, Cleveland Police Historical Society & Museum, Cleveland Police Mounted Police Unit Charitable Trust, Pipes & Drums of the Cleveland Police, and the Cleveland Police Honor Guard.
The Cleveland Police Foundation is a recognized 501 (c) (3) and all contributions are tax deductible.
For more information, visit www.clevelandpolicefoundation.org and go to the Donate link on the home page or mail donations to: Cleveland Police Foundation, 2301 Payne Avenue, Suite 201, Cleveland OH 44114.