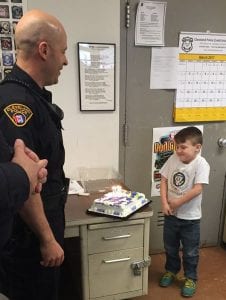 The 2nd District Community Service Unit had a birthday party for 7 yr old Devin, whose dream is to become a police officer. 2nd District officer and PO Brian Lanasa pitched in and bought a
cake and some police gear. Cops for Kids pitched in some presents for Devin and his 3 sisters.
Happy birthday, Devin!