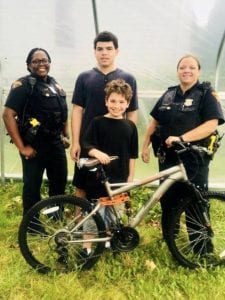 Fourth District Officers Cook and Graham recently responded to a call for two juveniles robbed of their bike by a group of armed thugs. The officers were so impressed with Justin and Aaron that they wanted to make things right!! They reached out to the Cleveland Police Foundation and Cops for Kids and received a bike to replace the stolen one.
Great job by these police!
We here at Cops for Kids love to see smiles like this on our children and officers!!