Help us remove ALL of the litter in Cleveland in one day!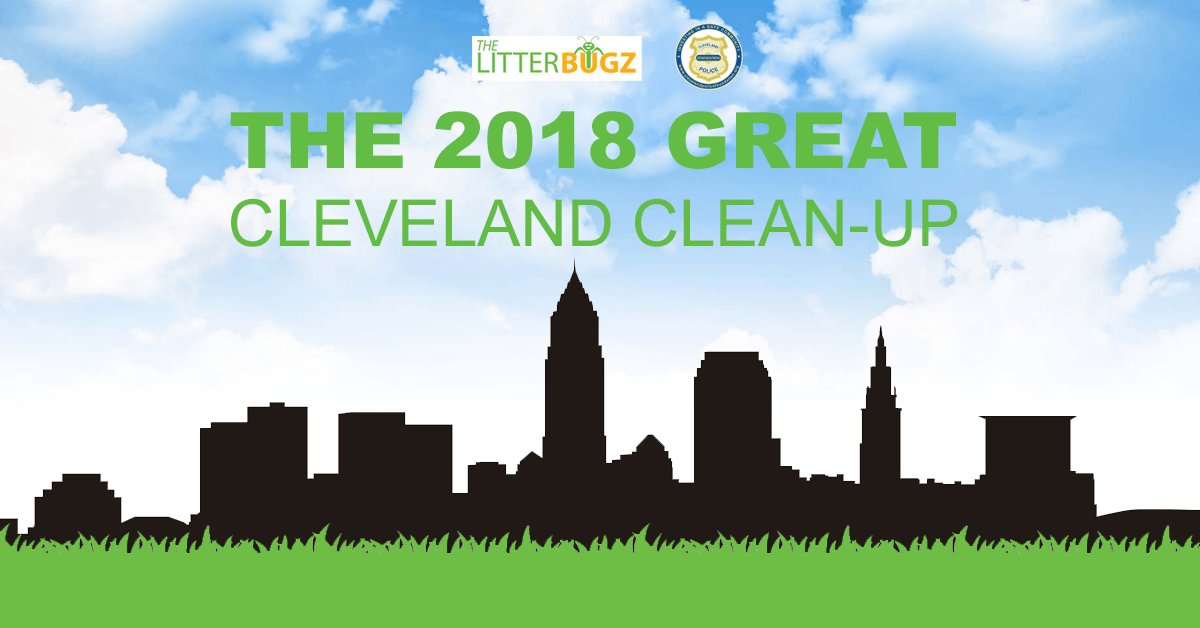 You can also take part in the fun by using the hash tag
#CleaninWithCops
!
_
Join us Saturday, April 21, 2018 from 12:30 – 4 p.m.! The Cleveland Police Foundation has partnered with LitterBugz for the "Cleanin' With Cops" project.
LitterBugz is coordinating 39 locations across Cuyahoga County and will have music bands performing at each of the locations. "Cleanin' With Cops" will be at these five locations:
LOCATION #1 – Cleveland Police District 1 Champions
Cudell Area
Cudell Commons
1910 West Blvd., Cleveland, 44102
LOCATION #2 – Cleveland Police District 2 Champions
Clark-Fulton Area
Trent Park
3901 Trent Avenue, Cleveland, 44109
LOCATION #3 – Cleveland Police District 3 Champions
Doan Brook Watershed Area
Rockefeller Lagoon
Rockefeller Lagoon, Cleveland, 44106
LOCATION #4 – Cleveland Police District 4 Champions
Woodland Hills Area
Woodland Hills Park (Luke Easter Park)
3200 Martin Luther King, Jr. Blvd., Cleveland, 44104
LOCATION #5 – Cleveland Police District 5 Champions
Collinwood Area
Humphrey Park
16399 Grovewood Avenue, Cleveland, 44110
Our goal is to have at least 75 volunteers for each District, for a total of 375 volunteers that day. We hope you will be able to rally your residents to volunteer as well. Each volunteer will be provided with a T-shirt and baseball cap. We will also provide food and refreshments. Prizes will be awarded to the District that collects the most trash.
When you register, please indicate the "[Name of Area]" location you wish to volunteer at and under the "Additional Comments" Section, please put "Cleveland Police Foundation."
---
Established in the Collinwood area by Kristian Hunter, "Kickin' It With Cops" Series has four key components:
Cleanin' With Cops (Saturday, April 21, 2018);
Kickball With Cops (June and July 2018);
Cookin' With Cops (October and November 2018); and
Crafts with Cops (December 2018).
Teams comprised of both youth and police will compete within their Police Districts to earn the opportunity to represent their Police District in the City-Wide Competition in both kickball and cooking.  Cuyahoga Community College's Dean of Hospitality is collaborating with the Cleveland Police Foundation to host the City-Wide Cooking Competition.
Have questions about the program? Call 216-623-3333 or contact us via email.
Kickin' It With Cops on Facebook…