The Cleveland Police Foundation is honored to recognize Lieutenant Ed Lentz as the August 2020 Police Officer of the Month.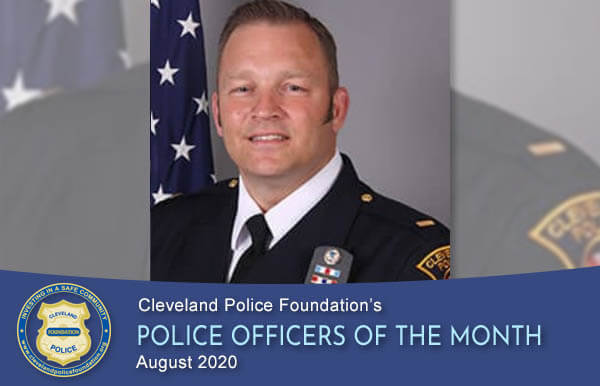 Lieutenant Ed Lentz is the first CPF POM repeat winner!  In July 2017, the Lieutenant was named POM for his community policing efforts.  These included working with Catholic Charities to bring winter coats to children in need and helping the CPF and Cuyahoga Board of Health to coordinate Cops N Cribs, a program to provide cribs and education to underprivileged families.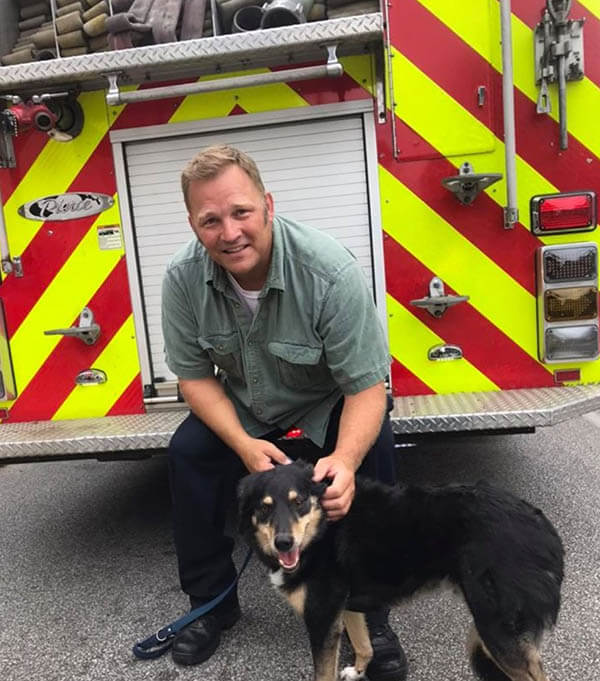 This month, Lieutenant Lentz is being honored for noticing a house fire in the Tremont area and taking immediate action. After he notified dispatch of the fire and his intention to make an entry, Lentz kicked in the door and proceeded. The home was fully engulfed in flames when he noticed a dog shaking on the couch, frozen in fear. The Lieutenant grabbed the dog, "Jethro," and handed him to a citizen who helped the dog out of the house. Lieutenant Lentz then exited the home and made sure the cars on this narrow street were moved to allow access for the arriving Cleveland Fire Companies.
The firefighters quickly extinguished the blaze with no reported injuries.  The cause was determined to be accidental-electrical.
It is because of his dedication and devotion to the community of which he serves that the Cleveland Police Foundation once again honors this Hero in Blue and is proud to name Lieutenant Ed Lentz its Police Officer of the Month for August 2020.
Editor's note:  Remember to keep space clear around air conditioner units and dehumidifiers and ensure they are plugged directly into a grounded wall socket, not an extension cord.
More about the Police Officer of the Month Program . . .