The Cleveland Police Foundation proudly announces that the recipient of our Community Partner of the Month Award for April 2023 is Sherwin Williams (West Park).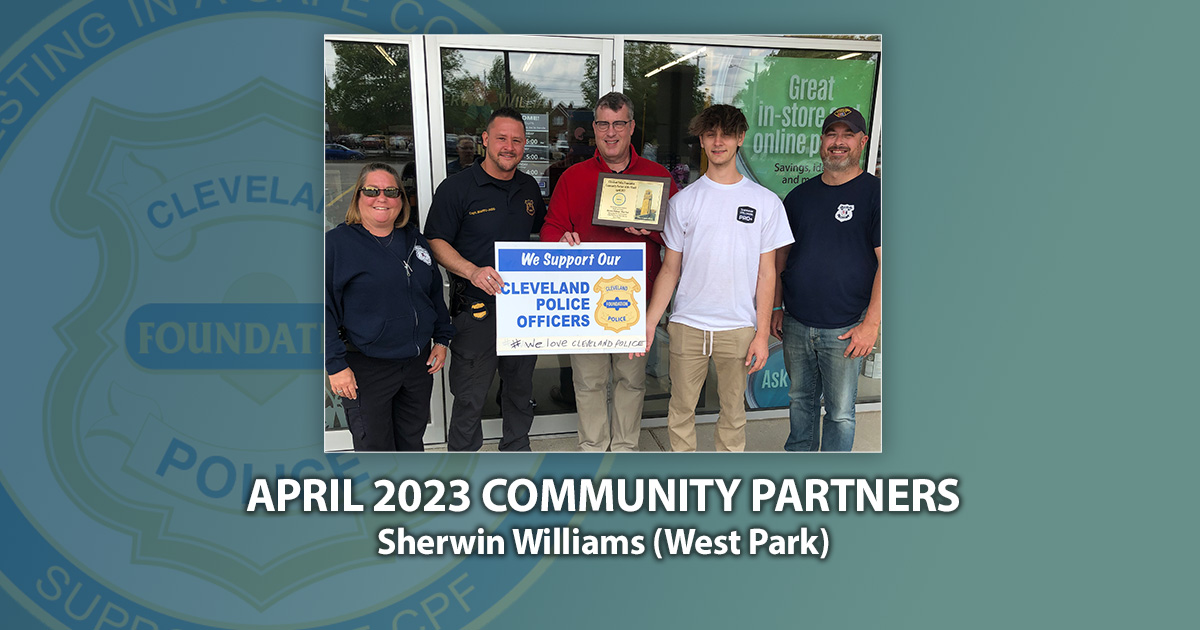 Captain Tim Maffo-Judd and his Second District Officers recently identified an opportunity in an unused jail within their district. Rather than allowing the space to continue to sit unused, they envisioned it as a new location to hold roll calls and eat lunches. To make this vision a reality, they reached out for support to the Cleveland Police Foundation, which graciously assisted by providing financial support for necessary supplies like paint.
The team at Sherwin Williams (West Park) also stepped up to the plate to assist in this endeavor. Without hesitation, Sherwin Williams provided the Cleveland Police Foundation with discounts on paint and other supplies. This generosity enabled the officers to move forward with their project and transform the jail into a clean, comfortable space for conducting roll calls, holding meetings, and taking breaks.
The renovation was a true team effort, but a special note of gratitude is due to Sherwin Williams (West Park). Their contribution was instrumental in bringing this vision to life. For their support and collaboration with our CPD officers, the Cleveland Police Foundation is proud to name Sherwin Williams (West Park) as our Community Partner of the Month for April 2023.
– Bob Guttu, Cleveland Police Foundation
(Nominated by CPD Captain Tim Maffo-Judd)