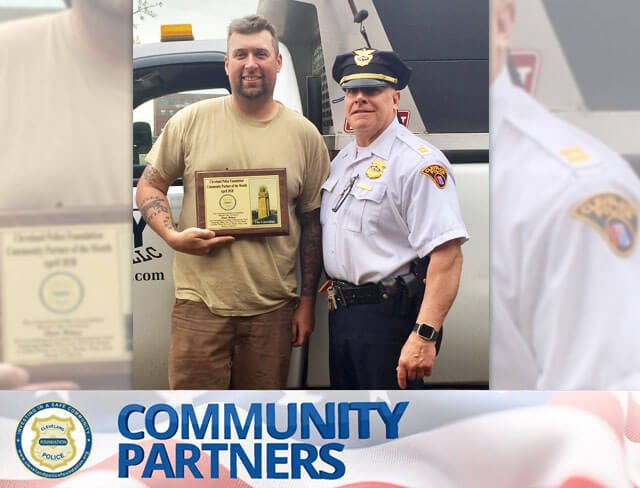 Dan Blazy has been a tremendous partner and advocate for the Cleveland Police Foundation and the community for many years. Dan sells tickets and financially supports the Cleveland Police Foundation's charitable events. He has pitched in to help us secure our future home of the Derek Owens Memorial Park by placing boulders around the border to keep illegal dumpers off the property. When the West Denison Baseball League's season was in jeopardy due to the condition of the Thrush Park's baseball diamonds, Dan volunteered his time and equipment to make the diamonds ready for the kids. Dan has also donated truckloads of pumpkins to Bellaire-Puritas Development for the kids on Halloween. He gives toys, Christmas trees and his time to help with our Second and First District Christmas parties for families and children in need.
When asked about Dan Blazy, the CPF Liaison Officer Captain Keith Sulzer stated, "There is nothing Dan and his fiancée Celeste would not do in order to help the Cleveland Division of Police help those in need in our community. I cannot think of anyone more deserving of recognition than Dan Blazy."
It is because of this dedication and devotion to the community that the Cleveland Police Foundation bestows upon Dan Blazy its Community Partner of the Month for April 2018.