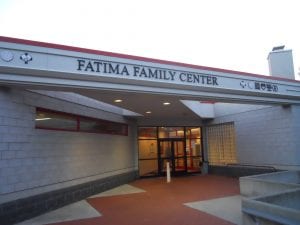 The Annual Third District Police Community Relations Committee Awards Program was held at the Fatima Family Center on September 20, 2018. On hand to participate were Mayor Frank Jackson, Chief Calvin Williams, and numerous city dignitaries.
These awards are given to police officers who go beyond the call of duty. Also being honored at this event were the Cleveland Police Foundation's Community Service Award winners: 3rd District Detective Stephan Williams, Carm Kelly from Midtown Cleveland, and The Landmark Restaurant.
The award's presentation was followed by a delicious meal provided by the Community Relations Committee.
Congratulations to all the recipients for a job well done!
A special thanks to Nancy Feighan and Angela Thi Bennett from the Cleveland Police Foundation for attending and assisting at the event.
Submitted by Bob Guttu, CPF