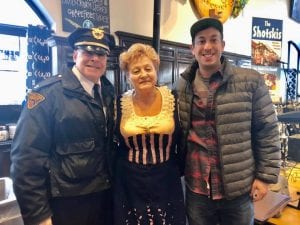 After an invigorating run, hosted by Hermès' Road Racing and the Hofbrauhaus, Cleveland Police battled Cleveland Fire for the annual Best Chili in Cleveland on February 29, 2020!!
After the 10 entries were tasted, it came down to a 3 way tie between CPD, Fire Station 13, and Station 7!! The tie breaker winner was Station 13!!
Congratulations to Station 13 on some awesome chili!!
A big thanks to Hermès for sponsoring this event and donating proceeds from the race to the Cleveland Cops For Kids program and MetroHealth Burn Unit!!