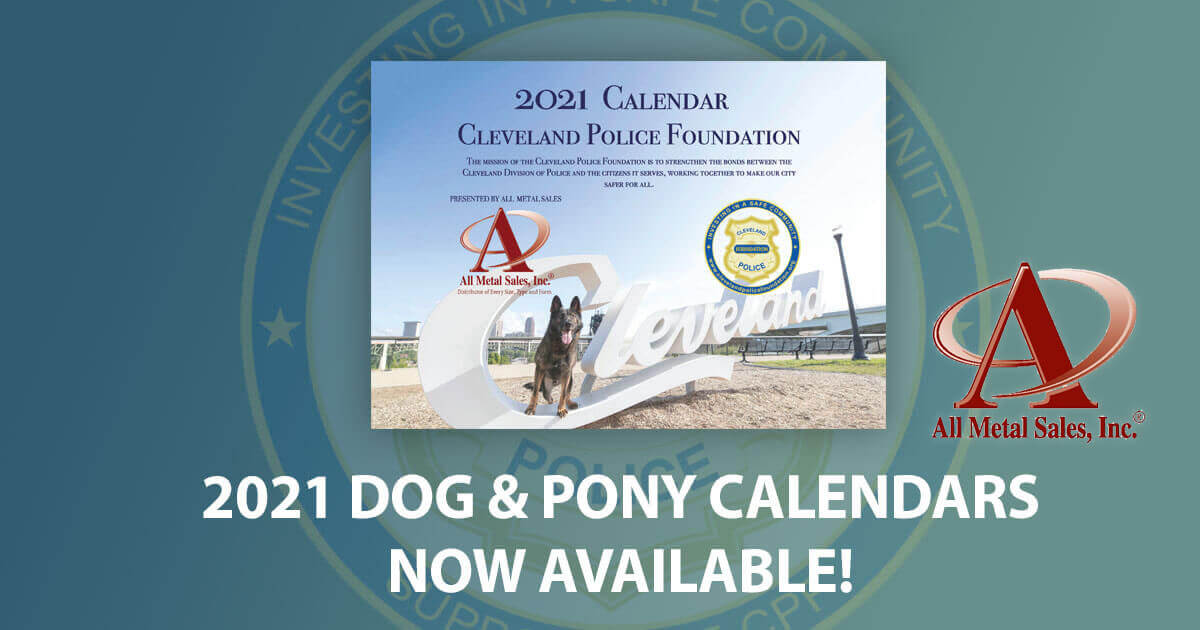 Woof woof! We invite you to buy the 2021 Dog and Pony Calendar. Featuring beautiful shots of the K-9 dogs and horses in the Cleveland Mounted Unit in our third edition calendar!
Featuring the work of locally-based photographer Greg Murray, an advocate for rescue animals, and world-renowned for his photos.  The calendar is presented by All Metal Sales, Inc. whose president Tom Klocker is a member of the CPF Board of Directors.
A great way to support the programs and mission of the Cleveland Police Foundation!
$20
+ $6.50 s&h
Turnaround time with PayPal is 5-7 business days and by check, 10-14 business days.
How to order the calendar
Send us a check of $26.50 to order:
The Cleveland Police Foundation
2301 Payne Ave., Suite 201
Cleveland, OH 44114
Or – order online here:
---
Some of our beloved partners in previous calendars: