How
We Impact the Community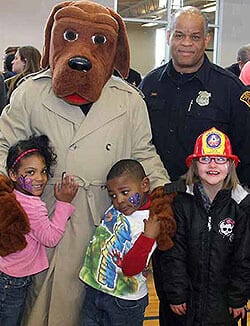 "The Cleveland Police Foundation supports its mission by hosting activities that bring the police and community together; honoring officers and community members who are dedicated to improving safety in our community; and, upholding its own mission to improve the relationships between Cleveland residents and the Cleveland Division of Police."
– Honorable Frank G. Jackson, Mayor, City of Cleveland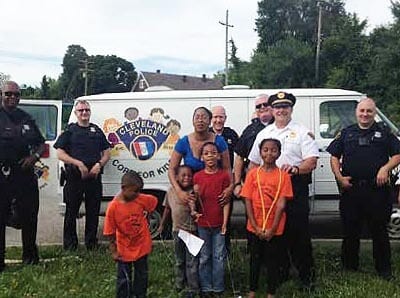 "The Cleveland Police Foundation provides resources to Cleveland police officers that allow them to reach out to those in need in our community. These resources allow officers to take the time to get to know our citizens, and to put into action true community policing.
Since the Cleveland Police Foundation has been in existence, we have found that the possibilities are endless with the resources provided through donations to the Cleveland Police Foundation."
– Captain Keith Sulzer, CPD Community
Policing & Liaison to the CPF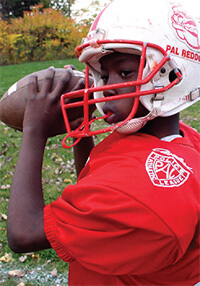 "It was something special to witness… the dedication and enthusiasm of not only the players but also Coach Bam and his assistants. While watching them practice, I realized how important it is for programs like this to exist. Knowing that these kids were on this field playing football and not walking the streets of the neighborhoods or hanging out on the corners. Our thanks goes out to Head Coach Bam and his staff for not only sharing their knowledge of football with the kids, but also reinforcing the importance of going to school, obtaining good grades and most of all, respect for themselves and others."
– Bob Guttu, CPF Community Outreach Coordinator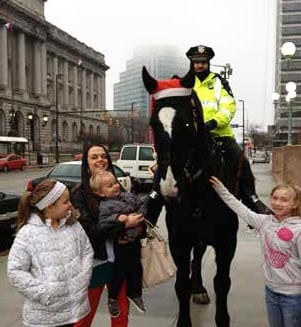 "Thank you so much for the generous gifts for the little girl who lost everything in the arson fire. The family was speechless and quite impressed with the the outpouring of support, especially from the police. You truly are amazing! Merry Christmas to you!"
– Steve, Cleveland Resident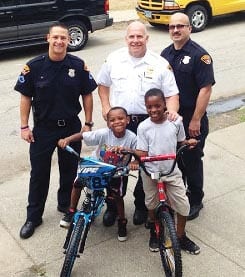 "I wanted to thank you for bringing my son a new bike after his was stolen. Biking is his only means of getting to and from work. He loves the new bike, and we are both grateful for your help. Thank you for doing this for the community. Blessings!"
– Josie, Resident, Cleveland, Ohio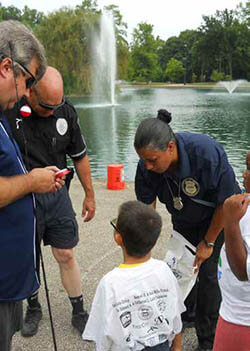 In a short period of time, the CPF has woven its mission into the fabric of law enforcement and the community we serve. With the CPF's assistance, the relationship we have with our community is growing stronger than ever. Thanks to all who support the CPF."
– Edward J. Tomba, Deputy Chief, Bureau of Homeland and Special Operations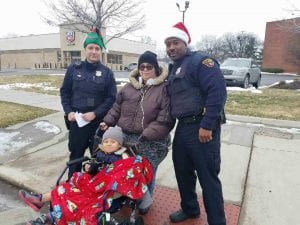 I was thrilled to receive your generous gift card [this was our Secret Santa program]. It was so thoughtful of you to think of our family at Christmas time. My kids really appreciate the toys and the tickets to see the Monsters game; you can't imagine all the joy you've brought to them.
I have been suffering financial difficulties these past three months due to my mother's medical bills in my country and your generosity was a blessing to my family.
Thanks to the police officers D. Borders #1780, R. Rodriguez #1146 and M. Fore #883 for taking their time to deliver joy to my family.
Thank you once again for the gifts and your kind thoughts. They are most appreciated.
God bless you always!
– The Morales Family
Join
the Power of Community
Who
We Support
Some of the efforts we support:
Unity in the Community
Neighborhood Special Events
"Cops for Causes" Events
Officer Wellness and Fitness Programs
Law Enforcement Explorer Program
Voices Against Violence
We also proudly support the following police charities in fulfillment of their mission: